We Are From Agra
The Taste Of Gopaldas
Welcome To Gopal Das Pethe Wale
Proudly serving traditional and authentic sweets since 100 years From our well prepared flavorful sweets to our lavish gourmet gift hampers. We offer a wide variety of tempting chocolates,dry fruits,snacks and many more to delight you.
The Irresistible taste of Holi Special Gujiya & Rakhi special Malai ghevar to our premium indulgent gift basket for christmas,
We believe in building relationship,not just in selling.
We want to be a part of your happiness and sorrow, by delivering our assortments to your doorstep.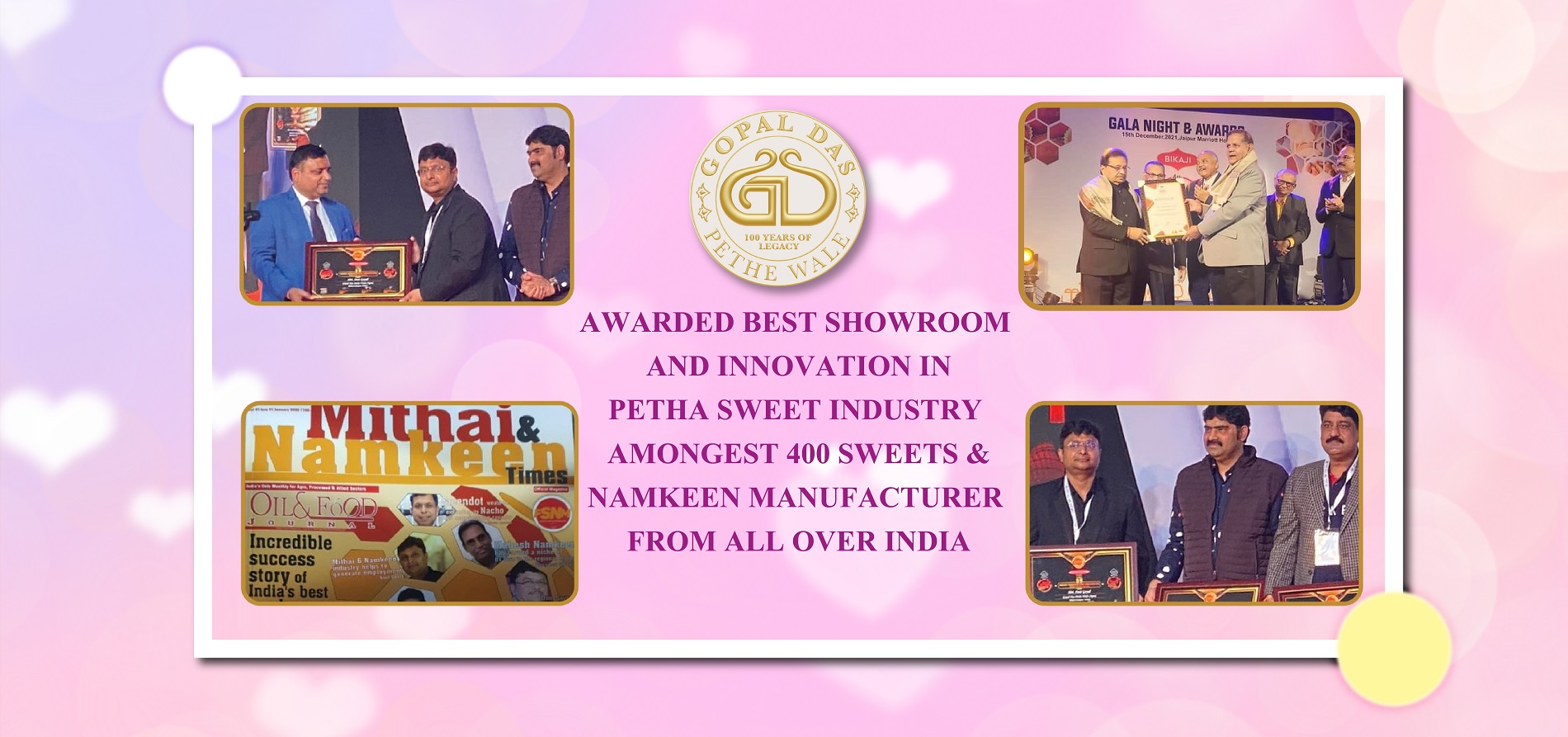 Found this sweet shop when passing by the road. It catches my eyes because it stand out compare to the other. Gopaldas is known for its wide range of sweets but also selling cakes too. And in the front, there's
If you want to buy authentic petha in agra this is the place. Forget all the fake panchi petha's in agra, Gopaldas is the best place to buy petha. The variety of namkins is also good and tasty. We loved
It is very ancient confectionery more over 💯 years old nd very renowned, specializing in petha nd dalmoth nd all type of sweets 😋 😀 ❤️
Decent sweet shop to look for pethas in Agra. There is a small lane that gets you to the shop, so one might miss if they just look on the main road. Because of the lane, you get ample space